What is the Best Type of Metal for a Wedding Band?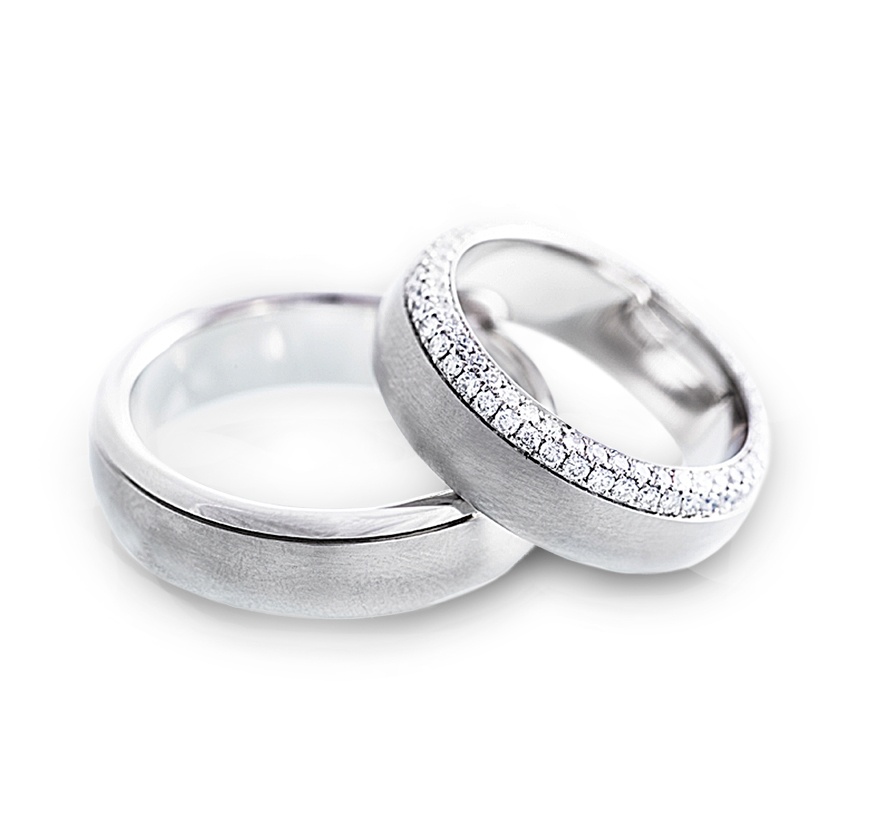 When it comes time to choose your wedding band, the ultimate goal is to pick something you'll love for a lifetime, something representative of your lifelong commitment to your spouse. The precious metal you choose is the primary foundation of your wedding band, whether you choose to add a generous number of gems or plan to keep it simple. It sets the stage for the overall look of the band and can also factor into the way the jewelry wears and the maintenance it requires.
Here are the most popular precious metal options for both men and women.
Platinum
Platinum is a highly durable metal and is categorized as the most durable metal utilized in jewelry making. For this reason, it is often considered the best metal for men's wedding bands, especially for grooms looking for something that can withstand some wear and tear. It has a silver color and attractive sheen but does require a skilled jeweler to craft and handle it correctly.
Gold
Gold is a very versatile precious metal that comes in a variety of colors, which are created by mixing pure gold with varying high-quality metals. A significant benefit to all gold is that it does not tarnish, corrode or rust. The blending process is important in strengthening the typically malleable precious metal to endure everyday wear. There are three primary types of gold:
Yellow Gold – Classic, vibrant and timeless, yellow gold has been a popular option for centuries.
White Gold – White gold is a silver-toned precious metal that's durable, but it does require a certain level of maintenance due to its rhodium plating.
Rose Gold – The beautifully feminine pink tone of rose gold has become increasingly popular, especially in contemporary ring styles.
Dominion Jewelers is a leading provider of custom wedding bands in Falls Church, VA, providing our clients with the highest quality precious metals and a team of experienced, professional jewelry designers. Our skilled designers will work diligently to offer a creative vision to craft unique wedding bands that perfectly represent you and your spouse. Our custom design process is ideal for clients who want to take an active role in bringing their jewelry vision to life, creating something unique that can become a family heirloom for generations to come.
We take pride in being a top choice for brides and grooms looking for engagement and wedding rings in Falls Church. To learn more about our custom design process, or the selection of wedding bands we offer, we invite you to contact Dominion Jewelers today.