Earrings Designed by Your Loved Ones
Dominion Jewelers has been recognized as one of the premier fine jewelers in Northern Virginia for more than thirty years. We are known for our custom jewelry services and luxury, heirloom-quality pieces. If you are looking for the perfect pair of earrings for yourself or for a gift, you need look no further than our beautiful showroom in Falls Church. Using a variety of precious metals and a rainbow of colorful gemstones, we craft exquisite earrings in every imaginable style. Our designs are creative yet enduring, wonderfully unique but also timelessly classic.
The perfect pair of sparkling earrings can light up your face like nothing else. The craftsmen at Dominion Jewelers work with a variety of precious and semi-precious stones and metals to create a set that's as unique as you are.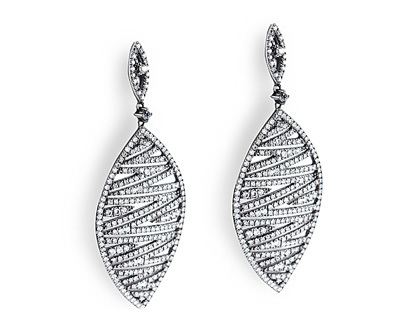 Masterfully Designed Custom Earrings in Falls Church
Earrings, whether simple studs, delicate hoops, elegant drops, or lacy chandeliers, are arguably the most versatile and often-worn jewelry accessory, and many women own dozens of pairs. Whether you are browsing for a new pair to update your collection, or looking for a thoughtful gift, Dominion Jewelers offers an outstanding selection of earrings for any occasion.
Classic diamond studs are quite simply the go-to accessory for virtually any occasion. A pair of diamond stud earrings adds understated elegance to your everyday look, with just the right amount of sparkle to complement any style. They can be dressed down, paired with a T-shirt and jeans for a casual yet polished look, or worn with the most elegant of evening gowns for subtle glamour. If you are looking for a gift that is sure to be loved, you absolutely cannot go wrong with diamond studs.
Pearl earrings are another timeless style and are often selected as the traditional 'something new' for today's brides. Creamy white pearl earrings complement any style of wedding dress, and become a cherished memento and a family heirloom to be treasured by future generations.
Hoop earrings are available in many different styles and are the perfect accessory to reflect your personal style. For a put-together look for every day, choose simple white gold hoops, which can be found in virtually any size. If your style is a bit bolder, go for a chunky pair in dramatic yellow gold to make a distinctive statement. For special occasions when you want a bit of dazzle, choose a pair of delicate hoops or close-fitting 'huggies', subtly studded with sparkling white diamonds.
At Dominion Jewelers, we also carry a wide selection of gemstone earrings in a variety of designs, including classic studs and glamorous dangles. Add a pop of color to your collection, or choose a truly personal gift that incorporates a birthstone or favorite gem.
Custom Earrings in Falls Church
If you can't find the perfect pair in our store, Dominion Jewelers also offer custom jewelry design services, where you can work closely with one of our experienced jewelry consultants. We can help you select your preferred precious metal and brilliant gemstone to create something that is uniquely meaningful for yourself or someone special.
Many of our clients choose to enlist our design services when they are looking for earrings for a special gift or occasion because it gives them the ability to create exactly what they have in mind. Whatever your vision may be, Dominion's designers can help you realize it.
Dominion Jewelers: Your Trusted Source for Luxury Jewelry
At Dominion Jewelers, we understand that jewelry is often given to celebrate and commemorate a special occasion or event in one's life. For that reason, we make it our mission to offer an incomparable selection of luxury jewelry, using only the finest precious metals and exceptional gemstones.
Designs like ours can't be found at chain jewelry stores, and our custom design service is just one aspect of the personalized customer experience that you can expect at Dominion Jewelers. We are dedicated to providing the most superior materials and craftsmanship with the highest level of customer satisfaction. This twofold commitment sets us apart from other jewelers—and is the reason so many discriminating clients have made Dominion their only source for fine jewelry.
To learn more about how we can help you find or design the perfect pair of earrings for yourself or someone you love, make an appointment with one of our professional, knowledgeable designers today. We also invite you to visit our store and browse our impressive collection of classic and contemporary earring styles. You will see the beautiful difference that quality makes.
Contact Dominion Jewelers Today!
Our Other Products:
Available Gemstones & Styles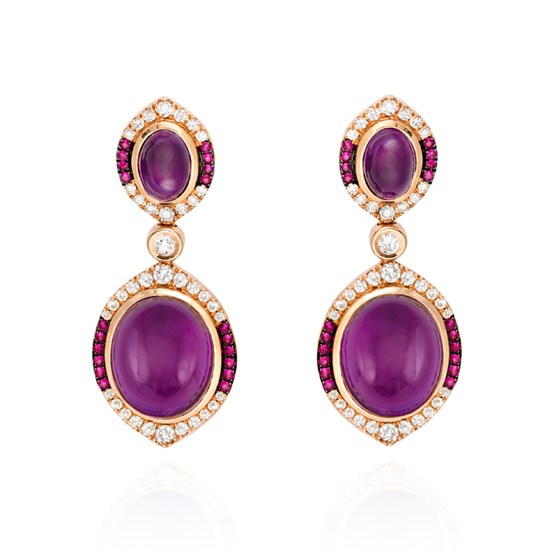 Cabochon Amethyst, Ruby & Diamond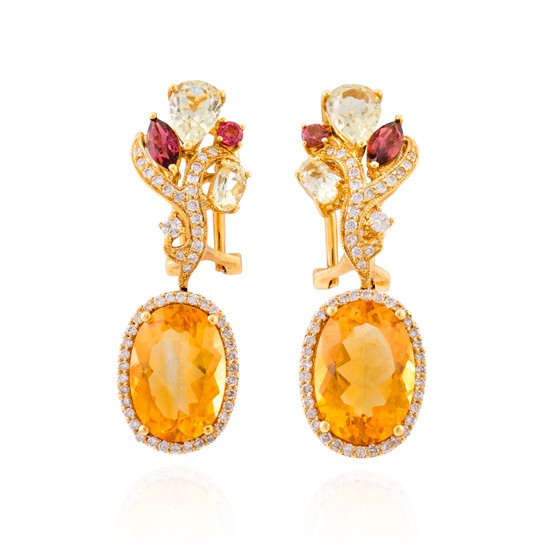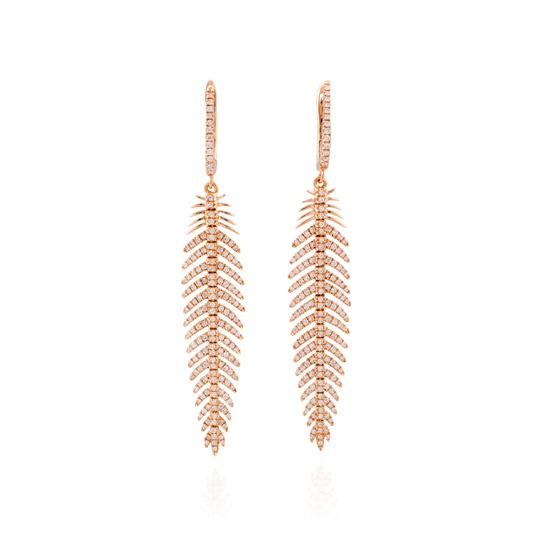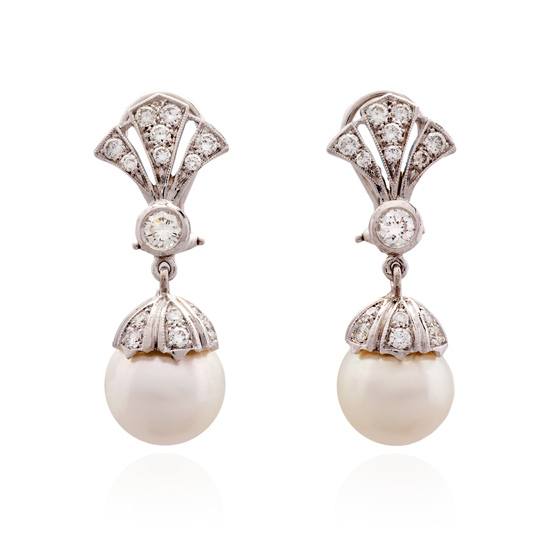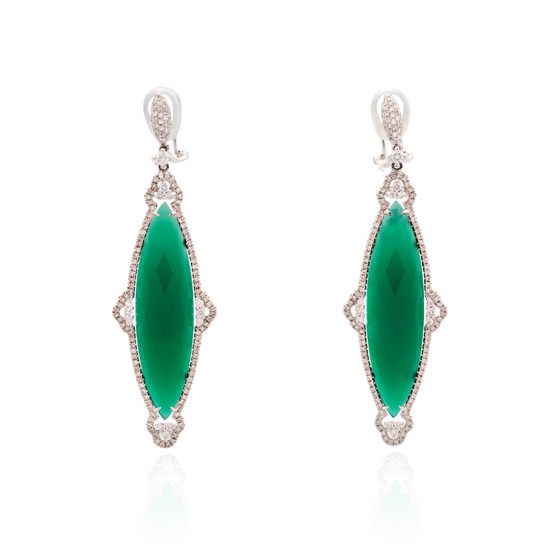 Sliced Emerald & Diamond Drops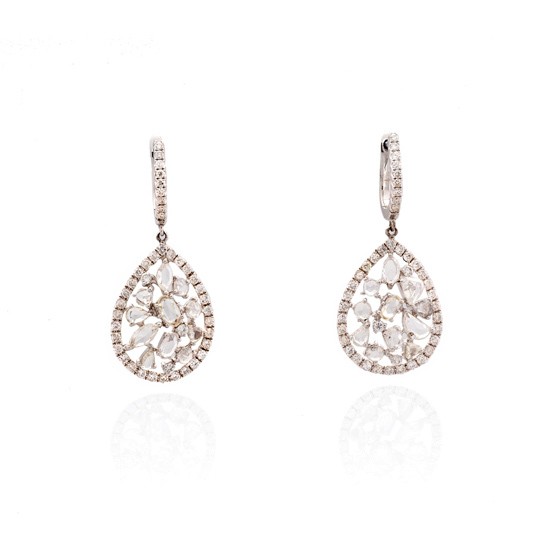 Rough Cut Diamond Chandelier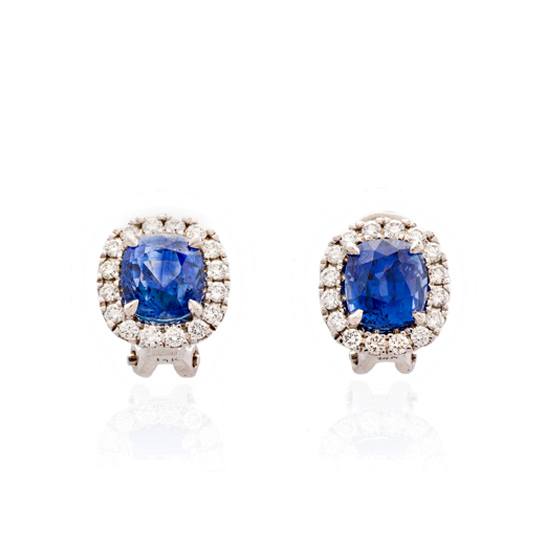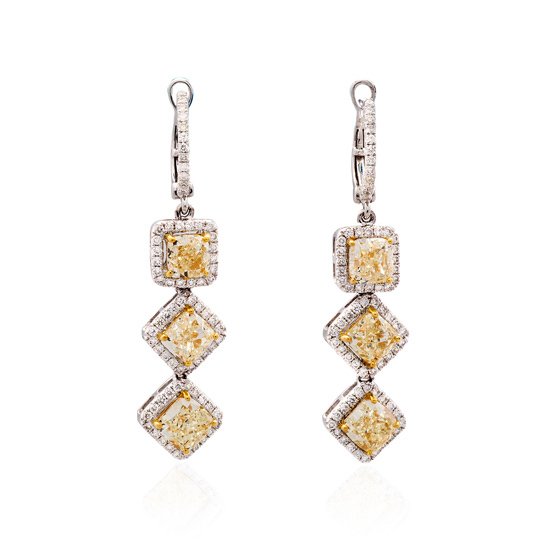 Multi Shape Yellow Diamond Drops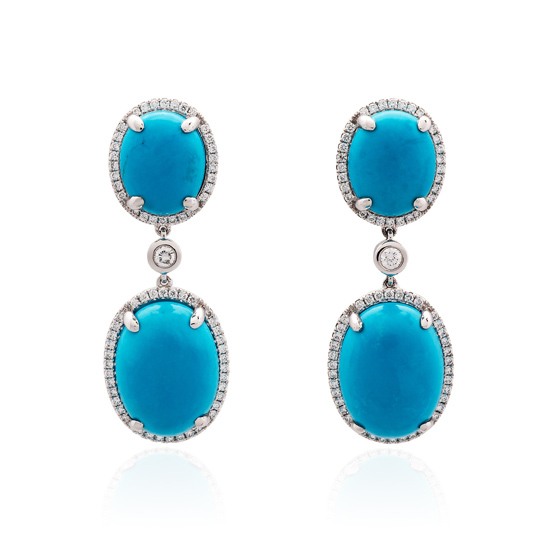 Touquise & Diamond Earrings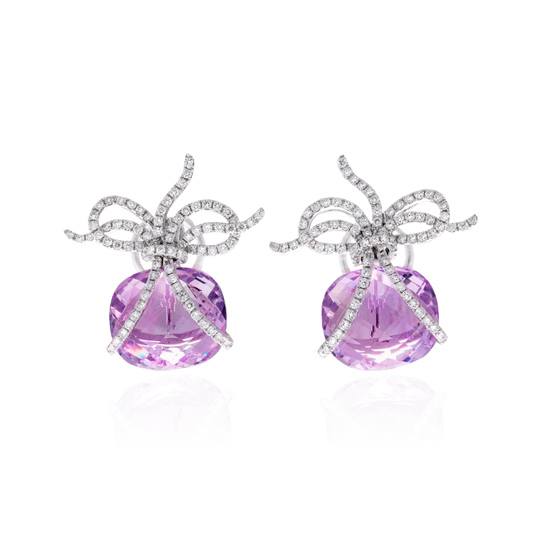 Rose De France Diamond Earings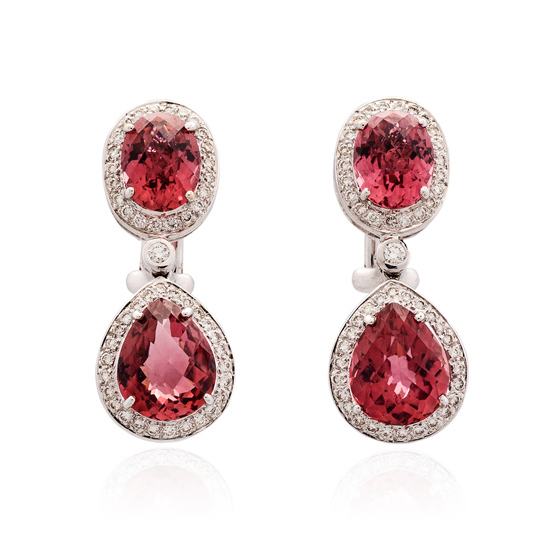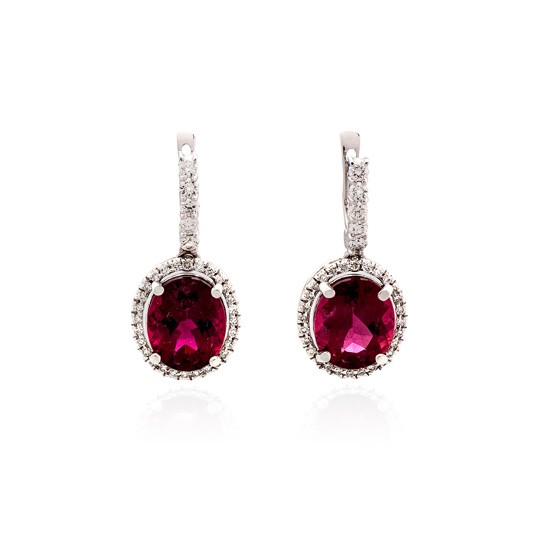 Rubalite & Diamond Earrings
Earrings for dressing up, earrings for dressing down—earrings to match any every outfit. They frame your face, bring out the color in your eyes, and accentuate some of your finest features. When you want to make a really bold statement, custom earrings are a great option.
Are Custom Earrings Affordable?
Too many people associate custom jewelry with luxury and high prices. The good news is that at Dominion Jewelers, we eliminate the middleman who drives up prices and instead, puts you in direct contact with the designer and creator of your earrings. This can often knock the price of your new pieces down by up to 50%. You will pay the same amount you would have paid for run-of-the-mill pieces, but your new jewelry will be customized and personalized to you.
Where Do the Designs Come From?
At Dominion Jewelers, you become the principal designer. If you are looking to mimic a piece of jewelry you already have, bring it in for our designers to have a look. If there's something else inspiring in your life that you would like made into earrings, bring that in as well! If it is just a picture you have, not to worry; we work very well with images and drawings. If you're unsure about where to start, consider the following questions:
What inspires you? Nature? Architecture? Love?
What colors appeal to you? Yellow, white, or rose gold? White diamonds, rich red rubies, deep blue sapphires, or bright green emeralds?
What is your birthstone? Do you like it or would you rather have something else in your custom made jewelry?
What metals match your personality? Are you attracted to austere platinum? Do you like the gentle quality and nature of yellow gold? The charisma of rose gold? The brightness of white gold?
Do you plan to stick with one metal and one gemstone or do you enjoy the contrast and texture of mixing metals and colors?
Can you wear dangles and hoops or are studs more your style?
As you consider the answers to these questions, a unique will begin to take shape. You can share these ideas with your designer for further inspiration or you can work on your own to solidify your personalized design before presenting them to our team.
Contact Us Today to Get Started
Custom earrings are unique and personal, whether you're having a pair made for a loved one or for yourself. No matter where you are in the design stages, contact Dominion Jewelers today by filling in our online form or by giving us a call at 703-237-3737!
Custom jewelry beautifully created just for you.
We make beautiful jewelry, you make it yours. Partner with us to create one-of-a kind earrings for the loved ones in your life.
Custom accessories carefully designed to showcase your love.