How to Pick Out Jewelry for a Partner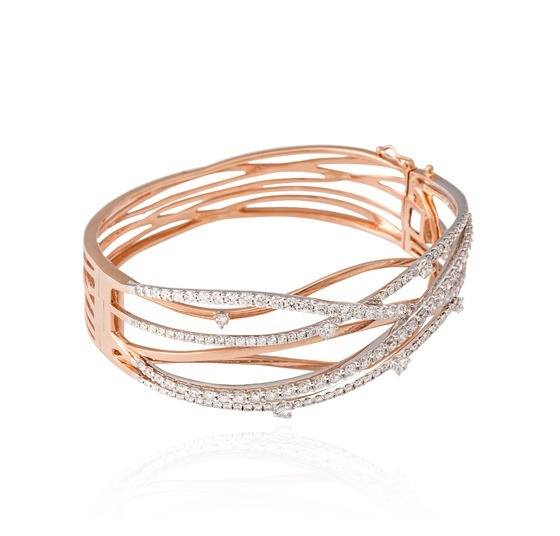 A Guide to Buying Jewelry for the Loved One in Your Life
Buying jewelry for a special someone often seems like a daunting task, but it should never be feared. No matter what you choose, the jewelry you pick out will hold a powerful, sentimental statement that is sure to make your loved one smile. For them, a piece of jewelry is a reminder of your relationship and your love.
That being said, there are a few steps you can take to ensure that what you choose is something that your loved one will wear on a daily basis. Here are a few surefire tips on how to decide what to get them:
• Think about their style. You may not have ever considered your loved one's signature look, but it should not be too difficult to discern. Do they tend to stick with a classic, minimal style or are they drawn to trendy, "in vogue" pieces? Is their wardrobe packed with muted patterns and neutrals colors or varied patterns and bright colors? This can point you and they designer you're working with in the right direction regarding the basic feel of the piece.
• Explore their jewelry collection. What shapes and styles do you see? Is there a gemstone or color you see in there more? What pieces do they already have?
• Notice what jewelry your loved one wears on a daily basis and make an effort to ask about each piece. Where did they get it? What does it mean to them? Is it a favorite piece? These questions may help you determine what sort of style/purpose he or she may have for each piece of jewelry. Take care to note whether they tend to wear more bracelets, necklaces, rings, or earrings.
• Finally, in light of all this information, take some time to think about the meaning behind the gift you want to give them. It helps to know what you want to communicate to your loved one through this gift.
Take your time and don't rush the process. Whether it is a watch, a vintage-style bangle, personalized cufflinks or a dazzling pink sapphire ring, you'll know the piece when you see it. If you are having trouble finding the "right" piece, you may want to consider designing a custom necklace, ring, or bracelet. Our designers will work with you to hone in on the perfect piece.
If you are searching for the perfect piece of jewelry for an extraordinary woman in your life, consider visiting our boutique in Falls Church, Virginia. Our staff has valuable knowledge and experience that will make the jewelry shopping experience comfortable and enjoyable. Gifts from our high-quality collection of designer jewelry pieces withstand the test of time because they come from the heart. At Dominion Jewelers, we are more than happy to give you the time and support you need to select a piece that your partner will never forget.