New Wedding Ring Styles of 2020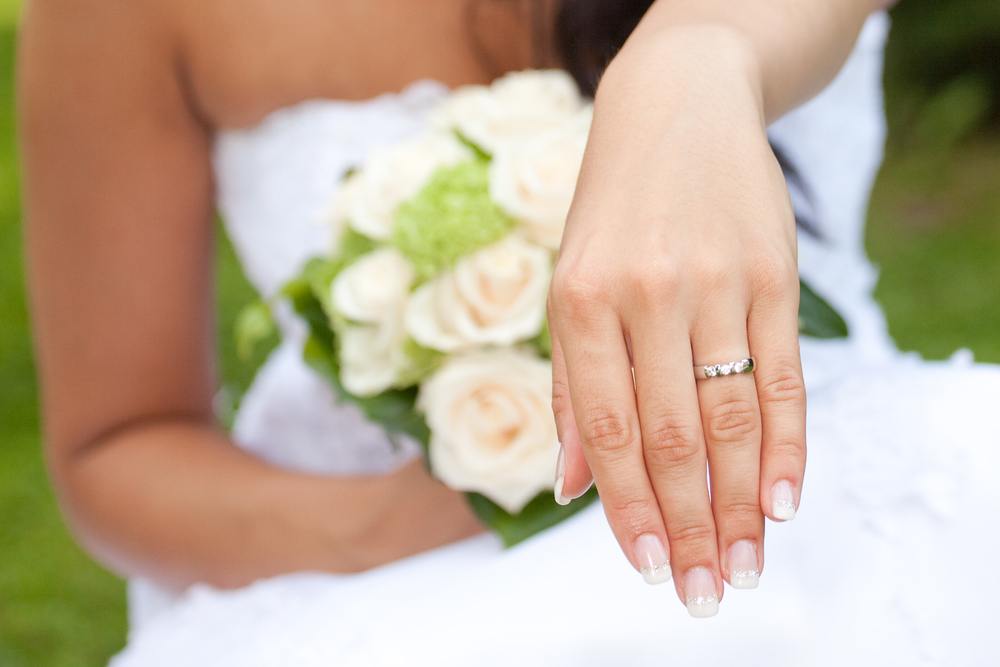 New Wedding Ring Styles of 2020
Love is in the air. You're engaged, you've been planning the wedding of your dreams, and it's time to choose the rings. The top wedding ring brands of 2020 know that combining elements of classic wedding rings with modern designs is the way to a couple's ring fingers. Combination designs are on-trend, but they're also beneficial. If you and your spouse-to-be have different tastes in wedding rings, a blended design can help you create something together that you'll love. Check out some of these trends for inspiration.
Sustainable Wedding Rings
Times are changing. Younger millennials and the first wave of Generation Z are getting married, and their rings of choice are all about sustainability. Not only do young couples want beautiful, personal pieces, but they also want them to be ethically made. Transparency is more important than ever for jewelers, as today's marriage-minded people take their personal values seriously. At the top of the list are ethically sourced diamonds. This means the diamonds have undergone the Kimberly Process to ensure they weren't mined as conflict diamonds, a term used to describe diamonds mined for the sole purpose of financing wars. Those who don't want a traditional ring often seek out rings made of recycled precious metals. Sustainable packaging is also important in 2020.
Nested or Stacked Designs
Classic style meets modern design in nested or stacked rings. Traditionally colored gold, silver, or rose gold bands are the base for these two-ring styles. The rings' jewels are placed in positions that create curves, crescents, and other unique shapes. This type of wedding ring is perfect for people who love classic bands but also enjoy the current trend of stacking jewelry. The options are also versatile because jewelers can create rings based on budget. If you hope to spend more on the honeymoon than the ring, smaller gemstones are subtle but beautiful. On the other hand, couples who prefer something flashier can create their rings using entire bands of jewels.
Hidden Halo Rings
Traditional halo settings have been popular for years, but 2020 brings a unique spin to the classic design. Hidden halo wedding rings give the illusion of two rings in one. When you look at this type of design from the top, it looks like a classic, understated solitaire ring. Take a closer look, though. Glimpse it from the side, and you'll see the beautiful halo of diamonds that turn this ring into something fit for a princess. If you can't decide between something classic or something flashy, this design is the perfect compromise.
Dramatic Stones
Diamonds have long been considered a mainstay in the wedding ring industry, but they aren't the only stone making an entrance in this year's bridal collections. Diamonds still have their place, of course, but this year's cuts are shying from the classics and leaning toward marquise and pear shapes. Some couples are skipping diamonds for their center stone altogether. If you want something more unique to your personality, consider options such as pearl or garnet. More dramatic stones with high-glam cuts are expected to continue increasing in popularity throughout the year.
Vintage Rings
Sometimes, the newest idea is to return to the old ones. This year, vintage wedding rings are making a major comeback. Art deco designs, Victorian flair, beaded metals, and elaborate halos were all popular for the wedding rings of past decades. The best thing about choosing a vintage ring is that you'll never come across someone who has a design just like yours; you probably won't even come across a similar one. Shopping for vintage wedding ring styles can be more fun, too. You can skip the cookie-cutter jewelry counters and check out thrift stores, estate jewelry sales, and vintage shops for ideas.
This list of trends is an excellent starting point, but what if you can't find something that speaks to you? The best wedding ring jewelers allow you to customize your wedding ring design completely. Choose your band, cut, stones, and colors, and create the ring of your dreams with Dominion Jewelers.
Photo credit by spfotocz