Best Custom Engagement Ring Designs of the Past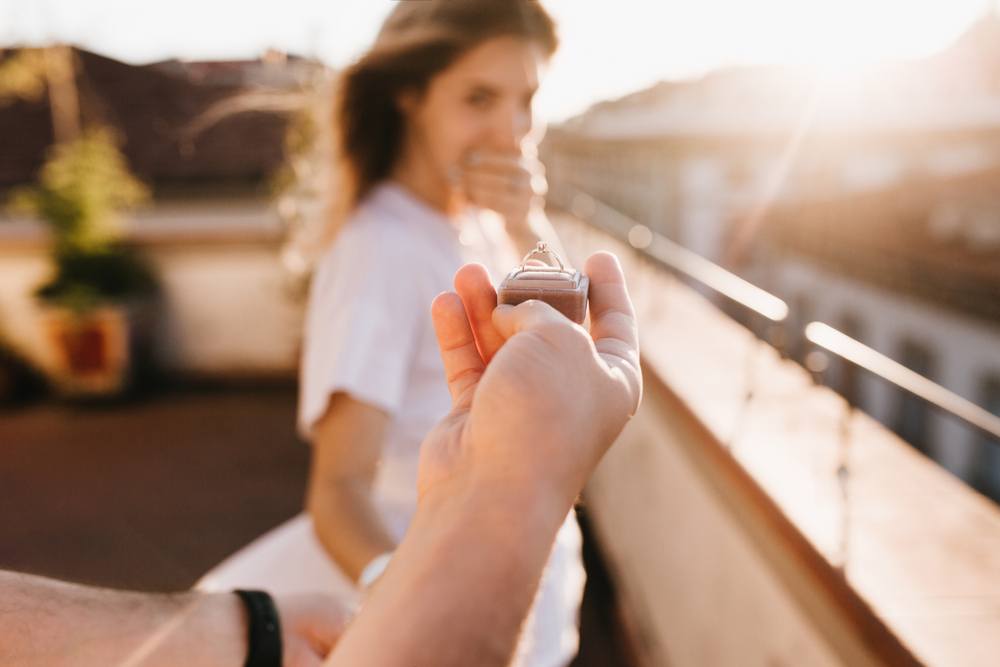 Engagement rings have a long and storied history; when you offer a ring to your loved one, you're participating in an ancient tradition that goes back to the 1200s. For hundreds of years, many different cultures have valued engagement rings to signify the waiting period between betrothal and marriage. So what should you know when looking at custom engagement rings? Here are a few things to keep in mind.
What Does A Gem in Your Ring Signify?
Through most of human history, people thought gems held certain powers based on their color, place, or origin. While science has disproved these superstitions, the history remains. Today, gems have several different meanings:
Fidelity
Safety
Peace
Health
Wealth
Wisdom
Success in love
As you can see, wedding rings are the perfect symbol for a happy marriage, as they symbolize a fruitful and comfortable life with your significant other.
Best Custom Engagement Ring Designs of the Past Decade
Although diamonds are the modern default gem for proposals, different gems for custom engagement rings have remained popular over the past decade. As such, there are many gorgeous designs to choose from.
While there are a few "traditional" cuts and bands, it's important to remember that you can customize any design to suit your special someone. An engagement ring is a symbol of your love, and the design should reflect that.
1. Halo
If your significant other loves other types of gems, but still wants a few diamonds to show off, the halo design is a great option. For this setting, tiny diamonds surround the central gem, creating a dazzling "halo." Of course, the halo doesn't have to be made of diamonds — you can choose whatever stone you want. The result is a truly brilliant piece that's sure to impress.
2. Minimalist
On the other end of the spectrum is the minimalist ring. This setting doesn't have any additional gems or flourishes to distract from the main stone chosen.
This particular design is considered quite modern since the unembellished band is sleek and elegant. If you plan to stack with a wedding ring, this is an excellent choice since it won't overshadow a simple band.
3. Three Stone
The three-stone design is a happy medium between the glittering opulence of the halo and the simple refinement of the minimalist. If you and your significant other value symbolism, this is the perfect opportunity to create a ring that represents the journey of your relationship, as the left jewel symbolizes your past, the center symbolizes your present, and the right jewel symbolizes your future. Alternatively, you can select stones that hold personal meaning for the two of you or gems that look beautiful together.
4. Bezel
The bezel setting is the minimalist's more pragmatic cousin, as its modern appearance stems from practicality. Instead of protruding outward, the gem is made nearly flat with a lip that rises around it. This puts the focus on the gem you choose while making it easier to do everyday tasks since there's no risk of snagging on the smooth surface.
5. Pavé Settings
If you love the added glitter of extra stones, but don't want to take attention from your main gem, pavé settings are a good option. Smaller gems are set into the band, creating a beautiful effect that doesn't compete with the primary setting. The effect is dazzling and feminine.
Are you looking for the perfect ring for the love of your life? Dominion Jewelers can create a custom engagement ring that will look perfect on your beloved's hand. As the premier jewelers in the D.C. and Northern Virginia area, we're excited to help couples proclaim their love to the world. For more information, give us a call at (703) 854-9405 or contact us online.