How to Pick a Custom Wedding Band that Complements Your Engagement Ring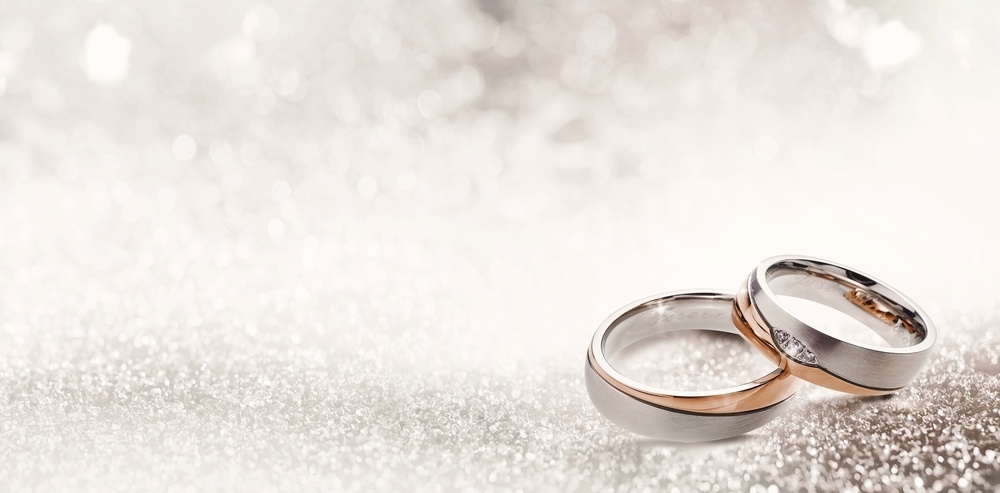 An engagement ring is a powerful and beautiful symbol of the commitment between two people, representing the decision to build a life together. After the big question has been met with a resounding "yes!" one of the most memorable moments of a relationship is happily crossed off the list and you're off on a journey to the day you say, "I do." The wedding band is another important symbol of your marriage that should be just as carefully chosen as the engagement ring.
The wedding band and engagement ring will be worn together for many years to come and so it is important to choose a style wherein both rings complement one another. The aesthetic of the set should create visual harmony. Choosing a custom wedding band gives you full design control over your ring which is ideal for creating the perfect match to the engagement ring and to your personality.
Here are a few things to keep in mind when creating your custom band to help you design something that will pair gorgeously with the engagement ring:
Narrow Down Your Options
In the world of custom ring design, anything is possible. While the endless potential sets the stage for near-boundless creativity, it can also be overwhelming to consider all of the options at hand. Take the process one step at a time by first establishing a concept for your personal style. Are you hoping for something eclectic, vintage-looking, minimalistic contemporary or classic? Do you want a simple, understated band or one with eye-catching embellishments? Weighing your answers to these questions can help you zero in on elements of style.
Once you have a basic idea for style in mind, you can move onto other design elements like precious metals, diamond or gemstones shape and color, and more.
Color Outside The Lines
Although you may have a particular style of wedding band in mind, you can broaden your search by remaining open to new ideas. You might feel certain that a particular style is right for you, but don't be afraid to play with a few different ring options. If you've always wanted a diamond eternity band, try variations of that style or mix it up with various precious metals and gemstone placement. If you thought you wanted dainty and delicate, try a wider, modern band on for size! At Dominion Jewelers, we encourage you to have some fun with the design process by exploring new ideas and looks, even if you ultimately end up with that simple, elegant metal band that you have always dreamed of wearing.
It's possible that you will discover a new style that completely reframes your design visionor you may find that your love for the original inspiration is confirmed. Whatever the case may be, you can be confident that you have considered all the options and chosen the ring you love the most.
Think About Now and Ever After
In the world of fine jewelry, there are a variety of popular trends that emerge every season. There is nothing wrong with choosing trendy looks for your custom wedding band, but do not let yourself be swayed solely by popular opinion. Many trends come and go fairly quickly, but your wedding jewelry should be as timeless as your love it will always be in style.
When it comes to the custom design process, trends are a valuable source of inspiration. So if there is a specific wedding ring trend that you think you will love for years to come, consider incorporating it into your design.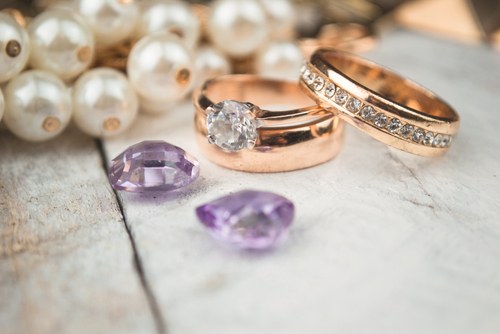 Consider Designing the Engagement Ring and Wedding Band at the Same Time
The engagement ring and wedding band are sometimes selected separately. If you design your engagement ring and wedding band at the same time, you'll be able to create a perfect pairing instead of trying to match one to the other. Designing the rings together means you'll be able to consider factors like shape, fitting the rings together perfectly, or creating interlocking pieces. This approach makes it easier to think "big picture" and create two pieces that can truly come together as one.
Meet Your Expert Jewelry Designer at Dominion Jewelers
Your wedding band is something you will wear for a lifetime, reminding you every day of the love and commitment you share with your spouse. The design and craftsmanship of this incredibly meaningful piece of jewelry should be nothing short of perfect, trusted only to a reputable jeweler using the highest quality resources.
The custom jewelry designers at Dominion Jewelers have spent many happy years bringing ring dreams to life and creating one-of-a-kind pieces from family heirlooms. The collaborative design process combines your inspiration and style with our trademark craftsmanship, resulting in a custom wedding band that embodies your vision. To learn more about the custom ring design process or to schedule a design consultation with our team, contact Dominion Jewelers today.
---
Contact Dominion Jewelers Today!
Address: 917 W Broad St, Falls Church, VA 22046
Phone: (703) 237-3737
Our Other Products: