How a Custom Engagement Ring Is Made from Start to Finish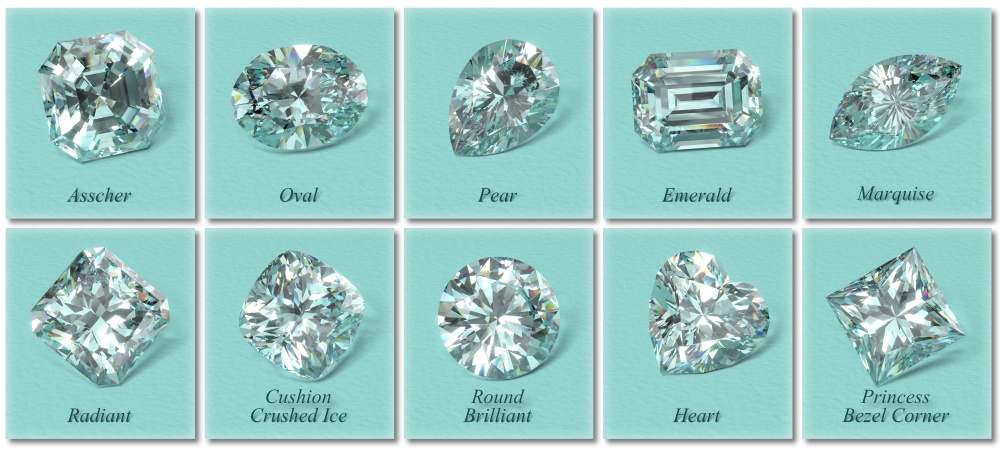 There's no question that an engagement ring is one of the most valuable possessions that symbolizes a lifelong commitment and a powerful, shared bond. An engagement ring from Dominion Jewelers is so much more than just a piece of jewelry – it represents love, connection, and devotion and serves as a daily reminder of the lifelong promise made between two people.
The perfect engagement ring should not just be visually stunning it should capture the wearer's personality and fit their style. Although designer engagement rings come in a wide range of styles, creating a custom-designed ring can often be the best option for those looking for a one-of-a-kind piece. When you opt for customized engagement ring from Dominion Jewelers, you will be involved in every aspect of the process. The end result is a truly unique ring that captures every detail of your vision.
If you're thinking about designing an engagement ring from scratch, here is a closer look at our custom process from start to finish:
The Spark of Inspiration
The inspiration for a custom engagement ring can come in many forms: a mélange of ideas you've gathered while browsing though images online, a celebrity ring you spotted in a magazine, or even a family heirloom you'd like to adapt or recreate. Sometimes, the idea for the perfect ring is borne of a conversation you have with one of our designers as they transform your dream into a tangible reality. It can be helpful to jot down your ideas or collect a few images of rings or features you like to use as a starting point before beginning the design process at Dominion Jewelers.
The One-on-One Meeting
The first meeting with your jewelry designer will be a free form conversation about the look and feel of the engagement ring aesthetic. Because the custom design process is an artistic collaboration, it is important to find an experienced designer with talent for design, knowledge of technical craftsmanship, and an intuitive ability to bring your vision to life. You and your designer will discuss the types of stones and precious metals you would like to use, the overall style of the piece, and any other personalized details. A preliminary sketch that reflects your design choices emerges from this stage of the design process.
Artistry and Technology Come Together
Using CAD technology (Computer Assisted Design), the sketch curated by you and your designer will be converted into a digital image. The CAD system allows the designer and master craftsman to make precise technical adjustments, perfecting every last detail just so. Elements like the overall size and structure of the ring, the height of the diamond, and the angle of the stones will be carefully measured and calibrated to your specifications, including any modifications that are being made to the basic design. The result is a digital image of your ring, which allows you to get a sense of what the finished product will look like. If you change your mind about certain aspects of the design, the CAD imaging tool makes it easier for the designer to make these adjustments as needed.
A Vision in Wax
Once the digital version of your ring meets your expectations, a wax model will be created to match the CAD image. At this point in the process, it is still possible to make changes to the design. Sometimes, seeing the physical wax version may lead you to reconsider certain details. It's important to have open communication with your jewelry designer at every step so they can be sure that the final product is what you envisioned from the start.
Engagement Ring Dreams Become Reality
Finally, when you are happy with the wax model, the final step is the casting, stone setting, and polishing process. Using the precious metals of your choosing, a master craftsman will use a classic casting process that involves shaping molten metal into the design you have chosen. After the ring is cast, he will work on setting the gemstones and diamonds, work in ant hand-engravings, and polish the finished product. The length of time required for this last step often depends on the intricacy and specific elements of your ring, but the average time span is usually about two to three weeks. Finally, the ring will be presented to you for your final approval. Then, it's yours to take home and treasure.
Create Your Custom Ring with Dominion Jewelers
At Dominion Jewelers, our expert team of designers, gemologists, and master craftsmen has helped countless couples design and create their dream engagement jewelry. We are truly honored to play this role in so many heartfelt and touching love stories.
Here at Dominion Jewelers, we are passionate about creating custom engagement rings that will stand the test of time, just like the special bond you share with your future spouse.
To learn more about our custom rings or set up a meeting with one of our talented jewelry designers, contact Dominion Jewelers today or visit our jewelry store in Falls Church, Virginia.