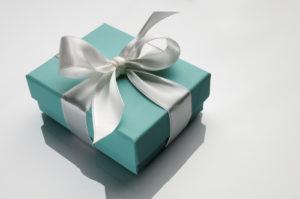 Give the gift of sparkle this holiday season! Find inspiration in our showroom with our beautifully hand-made collections, or create something entirely your own.
KEEP IT CLASSIC
Gift the forever piece. Set a pair of diamonds in any size and shape, in any quality, into the quintessential set of stud earrings. One brilliant diamond suspended from a delicate chain can be worn alone or layered with more elaborate pieces from her collection. Choose from an impressive selection of stocked pieces, or hand-select your own customized classic!
PEARLS ARE ALWAYS APPROPRIATE
The beloved icon Jackie Kennedy said it best! Pearl stud earrings in any size are always a favorite. Special occasions call for extra large pearls in multi-color hues. A pearl adorned with multiple hand-strung tassels, suspended from a lengthy chain is a stunning trend that is sure to charm this holiday season.
DIAMONDS BY THE YARD
The diamond station necklace is a staple piece every woman should have. Gems float with a fine border of gold or platinum, separated by open cable links. These beautiful baubles can be made at any length, for a wrist or neck. Consider alternating diamonds with cornflower blue sapphires, or create an extra long length of sparkling white topaz, offering the versatility to be wrapped twice for a different look. A station necklace is also the perfect solution for re-setting heirloom stones for a more modern, wearable piece.
RAISE THE BAR
The bar necklace is appropriate for any occasion. Horizontal bars, straight or curved, petite or dramatic, work well for daytime and can be layered up with other staple pieces. Try a double vertical bar pendant hanging from a single cable chain. A vertical bar lariat necklace makes an impact on a bare neckline, or layered over a basic top or dress. Engrave a bar pendant with initials, dates, or map coordinates, or set with a small birthstone for a more personalized gift.
NATURAL WOMAN
Nature inspired pieces are both on trend and timeless.  Drop earrings made from marquise cut diamonds and colored gemstones mimic petals and pack a punch. A floral cocktail ring or band with airy pattern is a beautiful option for that right hand ring.  Diamond studded feathers that drop from the ear or grace the collar bone are a favorite this season.
STACK THE WRIST
Bangles, polished gold links, tennis style bracelets with diamonds or colored gemstones…whichever style you choose… are perfect worn alone or stacked.  A bold cuff with intricate details is always in fashion.  Diamond bracelets with adjustable gold tassels add a new twist and ease of versatility to a look that can be worn from day to night.
GIFT BRIGHT WITH A POP OF COLOR
Whether gifting a special sentiment with a birth stone, or selecting her color to accessorize, a piece of jewelry in a special hue is unforgettable. Try a beautiful pair of aquamarine studs, or tear drop agates that dangle as a festive holiday statement. Citrines glow in yellow gold and morganites radiate in rose gold, as the natural colors of gemstones are accentuated in complimentary metals.