Inspiration for Custom-Designed Earrings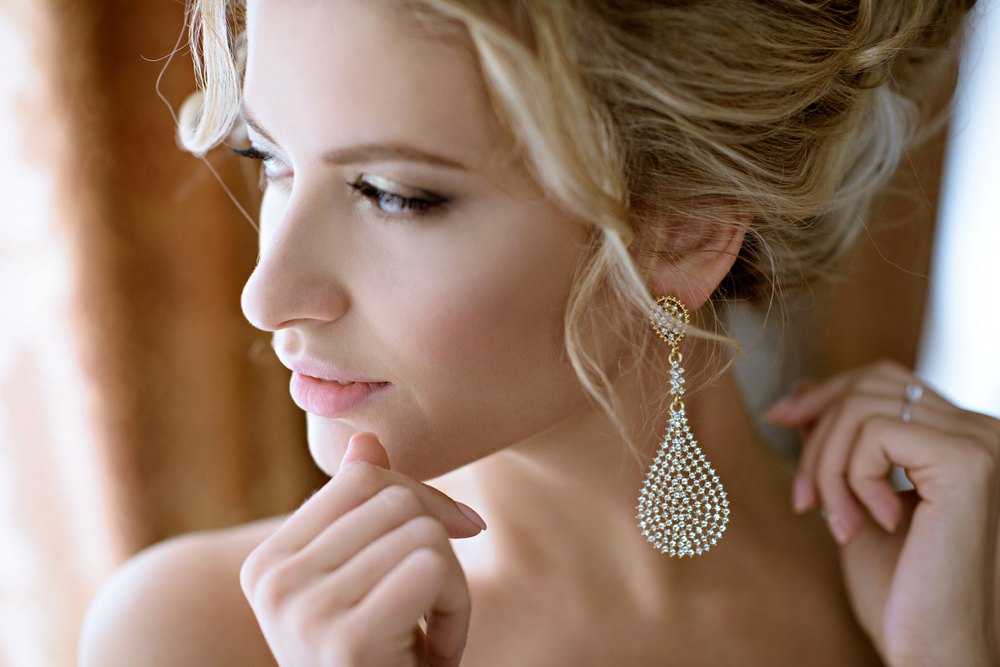 At Dominion Jewelers, we get great satisfaction from seeing the delight on our clients' faces when their vision of the perfect earrings becomes a reality. Creating earrings that express your own style and personality, whether for everyday wear or a special occasion, is one of the unique benefits you'll enjoy when working with the design professionals at Dominion Jewelers.
When it comes to designing your own custom earrings, you can find inspiration almost everywhere—from jewelry stores to fashion magazines to a pair that you admired on your favorite film star or best friend.
Earring Styles
When you're considering a custom earring design, start by browsing the impressive selection of designer earrings at Dominion Jewelers. Seeing, and trying on, various earring styles can help you decide what looks good and feels comfortable and will guide you in designing what best suits you. Below are the three most popular types of earrings:
Stud/Solitaire: A stud earring, often referred to as a solitaire, features one gem, either prong or bezel set in precious metal. The mounted gem is attached to a single post that inserts into a 'friction' back, holding the earring securely against the earlobe.
Hoop: A hoop earring features one continuous loop, and can be circular, square, oval or even triangular. It can be inserted directly into the lobe for a sleek, modern look or be attached to a wire or post.
Drop/Dangle: Drop earrings suspend below the earlobe and may be designed to 'swing' or remain stationary. This style offers the most versatility for incorporating multiple metals, gemstones, and design elements.
Material Options
Depending on the look you're envisioning, you may opt for a single precious metal or make a bold statement by artfully contrasting metals into the design. You can choose the cool beauty of platinum or white gold, or the warm tones of yellow or rose gold.
If you would like to add one or more gemstones, the options are nearly endless—from the perennially popular white diamond to the classic hues of ruby and emerald to exciting, modern gems like tanzanite. If you're creating earrings for your wedding day—when every detail matters—consider creamy pearls or rich sapphire, making your 'something blue' an instant heirloom.
Adding a Personal Touch
One of the rewards of designing a pair of custom earrings is having the creative freedom to incorporate elements that are uniquely personal. For example, many of our clients choose gemstones that hold special significance, such as their own or their children's birthstones. Another idea is to update a family piece, a beautiful and meaningful way to unite the past with the present.
If you'd like to learn more about designing your own earrings or are ready to bring your inspiration to life, Dominion Jewelers looks forward to working with you. Contact one of our experienced designers to schedule a consultation, or drop by our impressive Falls Church, Virginia showroom today.